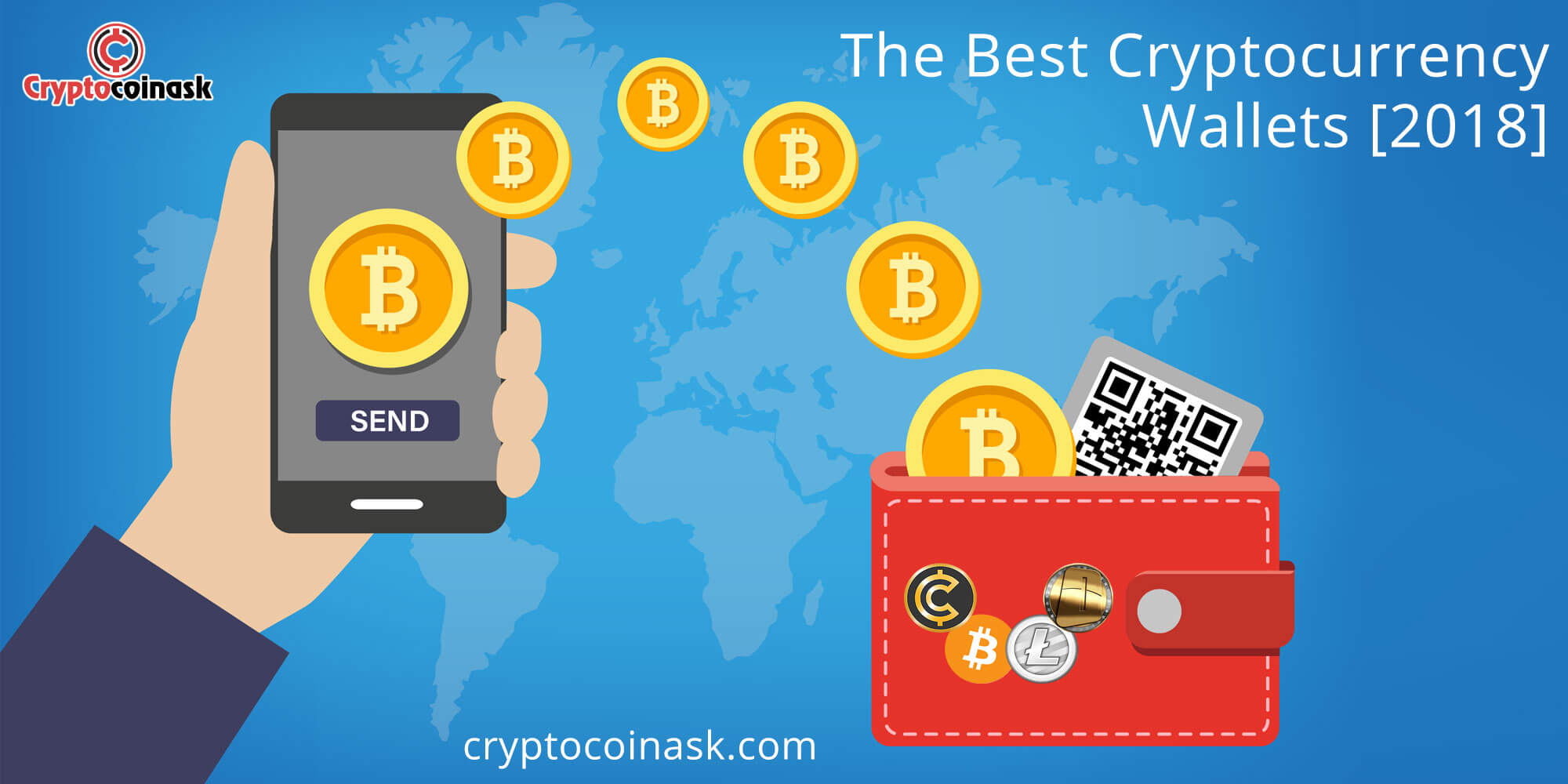 In this modern era, cryptocurrency is popping up more and more and it's skyrocket price attracting the whole world. Today, millions of people using cryptocurrency instead of traditional currency.
But trading in digital currency, you'll need some essential things. Digital wallet or cryptocurrency wallet is one of the important things. And It is necessary to find the best wallet that addresses your greatest concern, be it security from theft, ease of transfer, convenience, monetary cost, or even style because a wallet plays a vital role in your greatest investment decision.
There is no need to worry! Here, we're providing you a straightforward guide to understand the cryptocurrency wallet and also we'll explain you some best cryptocurrency wallets.
So, let's get started with What is cryptocurrency wallet and how does it work?
What is Cryptocurrency Wallet?
Cryptocurrency wallet is a piece of software that offers a crypto address to store your cryptocurrency. It stores private and public keys and interacts with various blockchain to allow users to send and receive digital currency.
However, you can use your cryptocurrency wallet for shopping and other purposes like a bank account. You'll always need a crypto wallet in order to use any cryptocurrency. Let's see how it works!
How does cryptocurrency wallet work?
Cryptocurrency wallet does not store any physical currency, unlike traditional pocket wallet. In fact, your all transactions are stored on the blockchain. Cryptocurrency wallets allow you to send and receive crypto coins through your private key(secure digital code known only to you) and public key(public digital code connected to a certain amount of currency).
When a cryptocurrency sends to you, it needs to unlock the fund to spend these coins. In order to unlock the fund, your private key(stored in your wallet) must match with the assigned public address of that currency. If your private key match with the public key, the balance in your wallet increase instantly.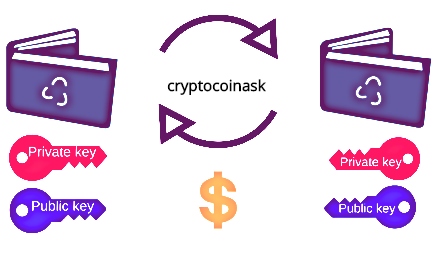 Types of Cryptocurrency wallets:
There are several types of cryptocurrency wallet with different features. These crypto wallets can be classified into three distinct categories- software, hardware, and paper.  
Software:

These cryptocurrency wallets can be downloaded and installed on a PC or laptop or smartphone. Cryptocurrency wallet apps are more useful because they can be used anywhere and these wallet apps are simple to use. Software wallets offer high-level security. However, if your device is hacked or gets a virus there is a possibility to lose all your funds.

Hardware:

Hardware wallets are used for store a user's private key on hardware devices like a USB. These hardware wallets can be compatible with several web interfaces. You can use plugins to enable more functionality and send or receive currency easily.

Paper: Paper wallet refers to a physical copy of your public and private keys. Paper wallet address is used for transferring Bitcoin or other cryptocurrencies.you just need to transfer funds from your paper wallet to software wallet. this process is called sweeping and you can enter your private keys manually or by scanning QR code.
Best Cryptocurrency Wallets:
There are dozens of cryptocurrency wallet options available but we're explaining some best of them.
Jaxx Wallet: 
Software wallet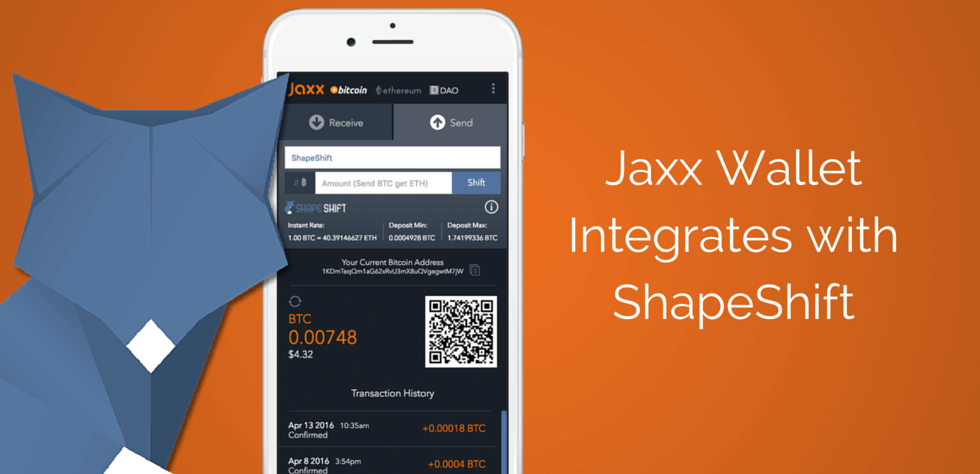 Jaxx wallet is a mobile-based cryptocurrency wallet but it can work on the Windows and other operating systems. It stores not only cryptocurrencies but also all digital assets. Jaxx wallet can be work for multiple digital assets at a time without any limit set by the user.
However, Jaxx is more popular in cryptocurrency wallets because it is more secure from the hackers and offers many features like- full control, easy to use, exclusive design, supports many operating systems.
Ledger Nano S:
Hardware wallet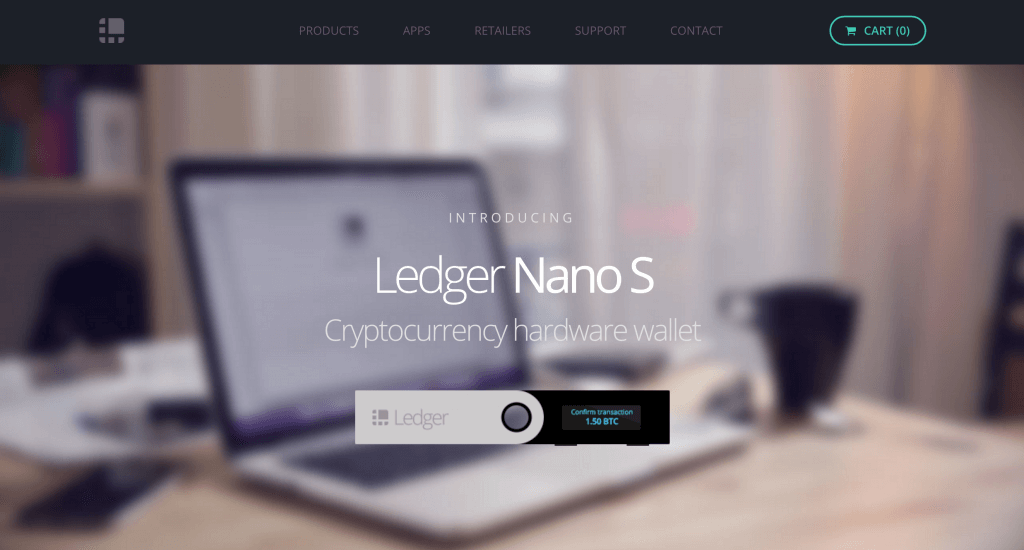 It is a USB sized hardware wallet which is specially designed for the cryptocurrencies. Hardware wallets are expensive but they offer a lot of features such as backup and security.
Ledger Nano S comes with a small LCD screen in front of the wallet that means you don't need to have a computer device to use this wallet. You can easily operate your cryptocurrency wallet using this screen. Ledger Nano S offers multiple features like- Built-in display, easy to operate, multi-currency support, high security, backup, and restoration.
Exodus:
Online wallet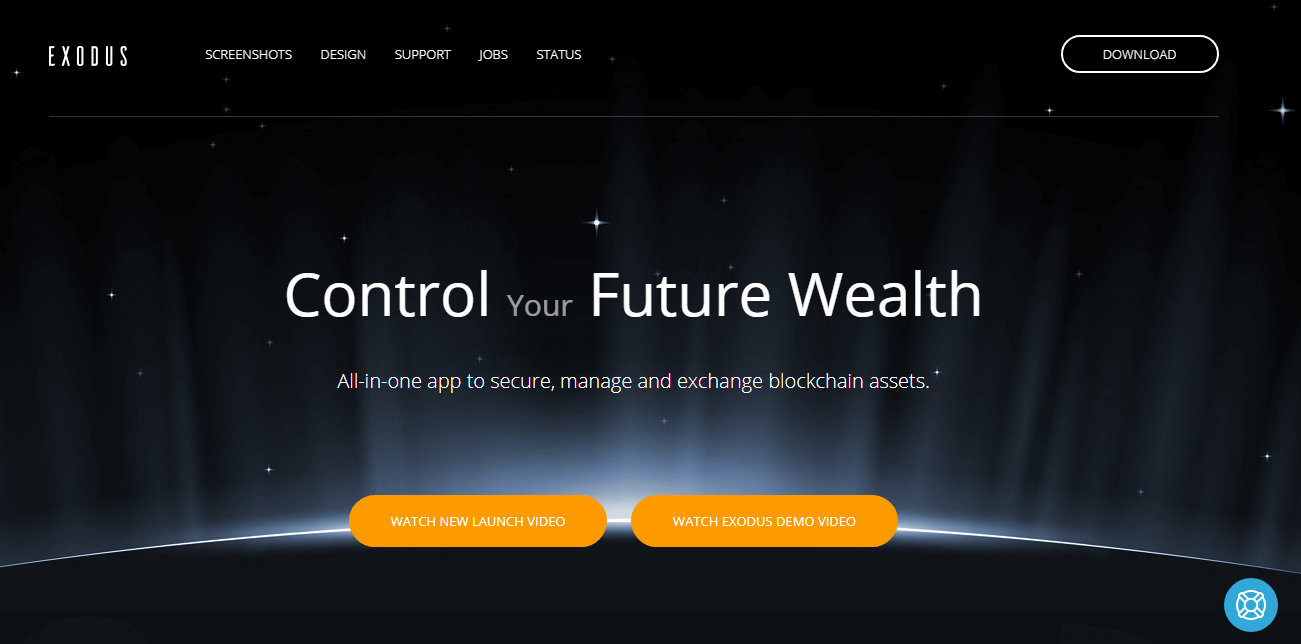 Exodus is an online wallet which comes with impressive graphics features, reporting system, and easy to use features. it also provides the screenshot of wallet account for those users who want to see how does their cryptocurrency account looks like.  
Apart from the designing feature, Exodus serves all the advanced features which you expect to have in any advanced level web-based online wallet such as- one-click exchange, multi-currencies, and complete security.
Ledger Blue:
Hardware wallet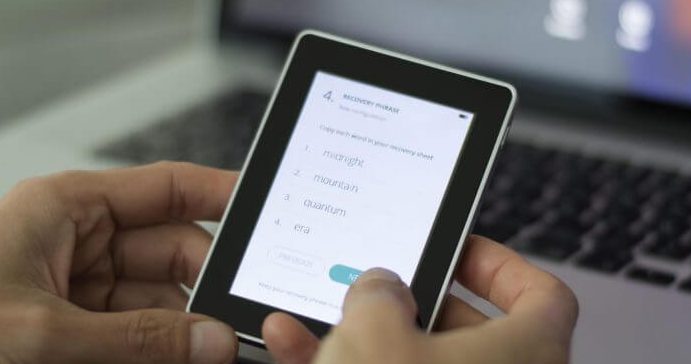 Ledger Blue is another hardware wallet by the Ledger Nano S company. It is bigger in size than ledger Nano S and offers advance specification such as a touchscreen, Bluetooth, and USB connectivity.
It offers an onboarding option to control the wallet and a setting option to set your wallet according to your requirement. The features of ledge blue are included- secure elements, malware proof, pin code, multiple currencies.
Coinpayments:
Online wallet

Coinpayments become popular when it allowed more than 1050 cryptocurrencies to be stored in their online wallet account. It charges no registration fee. It's visibility feature make it differ from others which mean your cryptocurrency will be acceptable on hundreds of online stores.
These are some important features of Coinpayments– BitGo integrated, mobile app, vault, multi-coin wallet, and acceptability.
Atomic Wallet:
Software wallet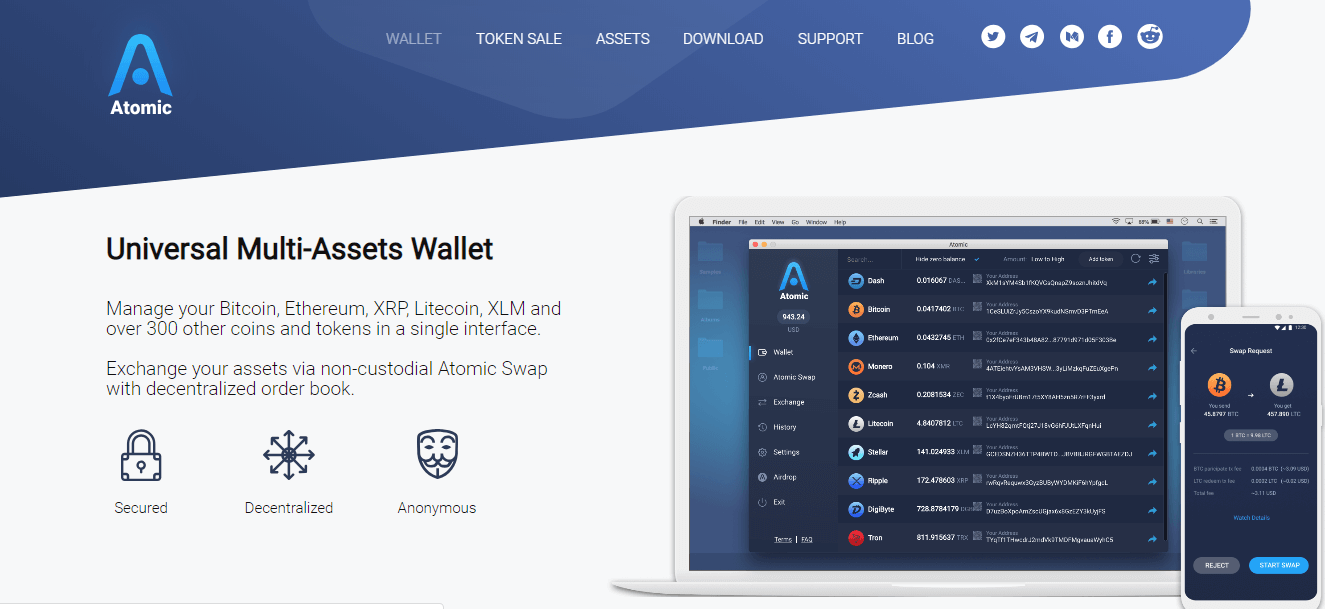 Atomic wallet supports 300+ top cryptocurrencies with a user-friendly interface. It updates the list of available assets on a weekly basis, so if you didn't find your favorite cryptocurrency, you can be sure it'll be added soon. It is available for all major operating systems: Windows, OSX, and Linux.
Atomic wallet has offers a lot more features such as decentralized storage for private keys, a built-in option to buy cryptocurrency with a bank account, atomic swaps, and instant exchange feature.
Edge wallet:
Software wallet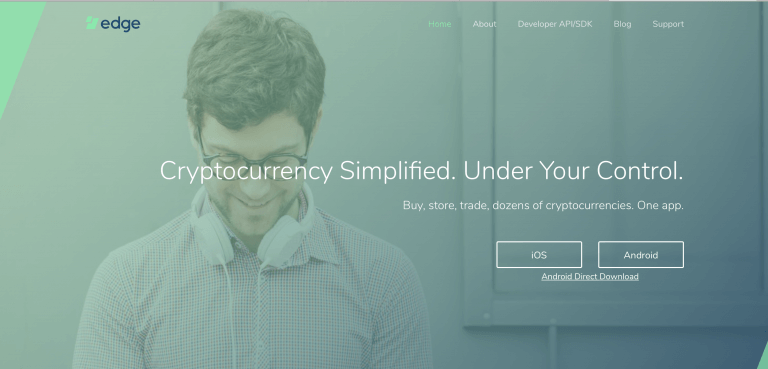 It is the latest cryptocurrency software wallet which is exclusively launched for Bitcoin in 2014. But due to some security issues the company had rebranded it and now it came with latest technologies that have made it feature rich cryptocurrency wallet. With Edge wallet, users can easily store, buy, and sell cryptocurrencies. It has a wide range of features such as multi-currency support, user-friendly, and security.
MyEtherWallet:
Paper wallet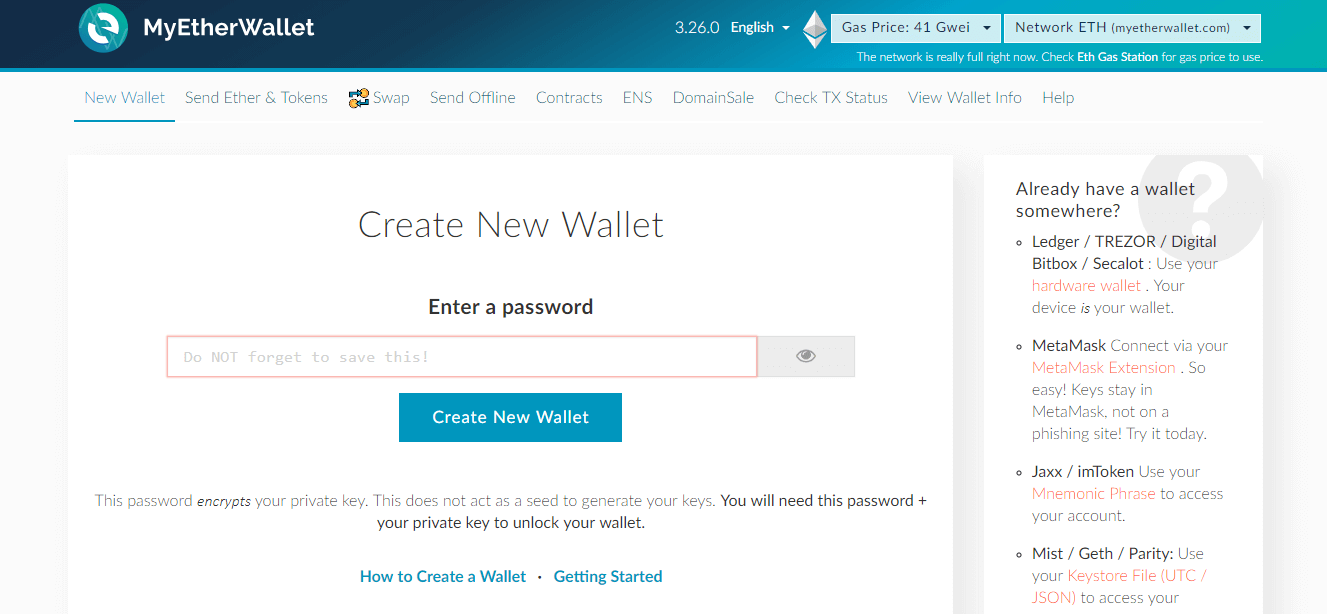 MyEtherWallet is the most popular paper wallet. With MyEtherWallet, you can create own private wallet without forking out cash for hardware wallet. You just need to create a wallet online at myetherwallet.com and note down your private keys.
However, using the paper wallet is quite difficult and time taking. So, for novices, we're not recommending to use paper wallet.
Conclusion:
**Note: Information contained in this guide is not an offer or solicitation to buy, hold, or sell any security. We're not financial advisors and are simply providing information for educational purposes. Investing in ICO involves a high degree of risk and should be considered only by persons who can afford to sustain a loss of their entire investment.
Investors should consult their financial advisor before investing in ICOs. Furthermore, the SEC has warned investors residing in the United States and other jurisdictions that ICOs may constitute securities.
Hope! This guide will help you to find out the best cryptocurrency wallet and we have explained about the working process of cryptocurrency wallet.
If you have any query, feel free to tell us in the comment section. We are happy to help you.