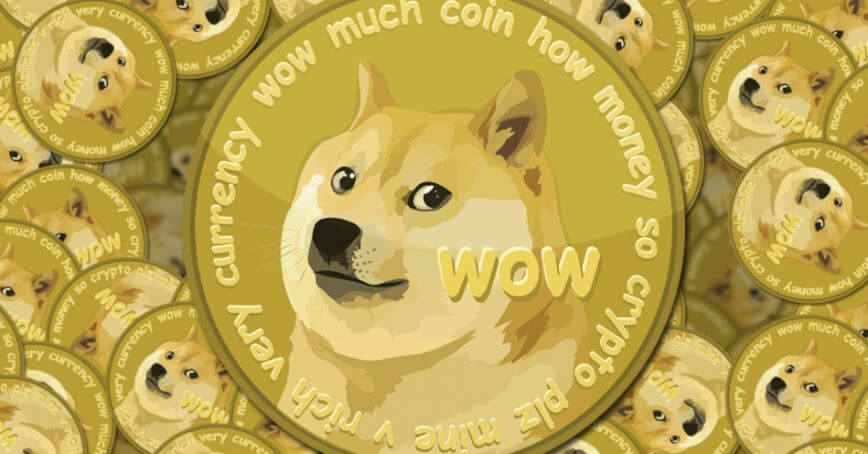 Those who couldn't mine Bitcoin much further, Dogecoin mining is favorable for them. Its popularity has expanded worldwide for a few years. Dogecoin is one of the altcoins which has large liquidity and trading volume.
Everyone seemingly wanted to get on top of cryptocurrency world. Like Bitcoin, you can also mine Dogecoin to get more and more Dogecoin rewards.
Here, we've designed this guide for you to learn easily how to mine Dogecoin. By reading our guide, you'll know what kind of mining hardware and software you need to get started.
So, In order to start from the beginning, let's have a quick look at what is Dogecoin mining.
Table of Content:
4.3 Dogecoin Wallet
History of Dogecoin
The founder of Dogecoin is Jackson Palmer and Billy markups. Jackson Palmer is a member of  Adobe Systems in Sydney and Billy Markus is a programmer, leave in Portland. Both are friends, because both like Cryptocurrencies. They want to create a fun cryptocurrency that gets more demographic than Bitcoin.
Firstly, only a splash screen is added on the domain with the coin's logo. Initially, Dogecoin gets popularity on social media. After getting popularity, Dodger and Sodogetip tip bot provide entertainment and informatic content and also allow people to share with each other.
Officially Dogecoin is launched on 6 December 2013. Initially, the Dogecoin network planned to produce 100 million coins, but later he announced that Dogecoin network would produce infinite Dogecoin.
Dogecoin value is increased 300% within 72 hours on 19 December 2013. Now Dogecoin is 23th position on Market Cap of other cryptocurrency.
What is Dogecoin Mining?
Dogecoin mining is based on the Scrypt algorithm the Scrypt ASIC miners used for Litecoin can also be used to mine Dogecoin. It's a process of being rewarded with new Dogecoin for verifying transactions on Blockchain.
So, Dogecoin uses proof of work like Bitcoin mining which makes mining a precious process in terms of both time and energy. In this mining, transactions are recorded in a block and Dogecoin miners then verify these transactions through proof of work.
If no double-spends are detected,  A block is created with new transactions by the miners and it added to the existing Dogecoin blockchain. Then, each new block is sent to nodes on the network and these nodes use the miners' work to verify transactions across the network.
As mentioned earlier, Dogecoin mining requires vast amounts of time and electricity, and specific hardware, software which isn't cheap. The Dogecoin reward is paid to miners for each block mined, which gives an incentive for miners to share their hashing power to the network.
Here, we're providing some basic Dogecoin details compared to other cryptocurrencies like Bitcoin and Litecoin. Remember that Litecoin and Dogecoin both use Scrypt hashing algorithms. This association has enabled centralized mining between the two coins and allows for Dogecoin and Litecoin to be mined together. It's like receiving two for the price of one.
Mining Comparison
Dogecoin mining is different from other cryptocurrencies mining in these important areas-
Algorithm: Cryptocurrencies have some protocol for mining new currency. These protocols are called a mining or hashing algorithm.
Difficulty: This represents how hard it is to mine each new block of currency. You can use the difficulty number to work out how likely you are to win the mining rewards. Mining difficulty can leaps and bounds depending on the number of miners.
Block Time: A average length of time for a new block to checked and added to the blockchain in the process of transactions.
Block Reward: Amount of new currency that is awarded to the miner of each new block.
| | | | |
| --- | --- | --- | --- |
| | Dogecoin | Bitcoin | Ethereum |
| Algorithm | Scrypt | SHA-256 | Ethash |
| Difficulty* | 3803940.7923 | 10183488432890 | 2216324577883730 |
| Block Time* | 1 minute | 10 minutes | 15.00 second |
| Block Reward* | 10,000 coins | 12.5 coins | 2.0 coins |
| Current Coin Supply** | 100,000,000,000 | 17,339,662 | ? |
| Y2050 Coin Supply** | 280,853,172,058 | 20,983,495 | 83,883,478 |
Is Dogecoin Mining Profitable?
These days mining requires a number of resources, expensive equipment, and more.
However, your success will depend on your Dogecoin mining equipment that is hash power of your hardware, hardware efficiency. Another thing that you can need to consider is the cost of electricity.
To make your mining more profitable, you'll need to select more efficient equipment. Then find out roughly the total profit by using Dogecoin profitability calculator. Many Dogecoin mining calculators are available to determine the potential profitability of hardware.

How to Mine Dogecoin?
As discussed earlier, you'll need Dogecoin hardware, software, and Dogecoin wallet for mining Dogecoins.
Dogecoin Mining Hardware
Dogecoin and Bitcoin use different proof of work function. It is quite difficult for Bitcoin miners to mine Dogecoin. You can mine with;
PC's CPU: The CPU in your PC is seemingly powerful enough to mine Dogecoin. However, it is not recommended. Mining requires a lot of energy and computing power which also lead to some serious damage due to overheating.
GPUs: Graphics cards are used to improve computer power and Hashrate to mine Dogecoin. There are plenty of GPUs that you can choose from but here are some GPUs to get you started;
ASUS RX Vega 64
Nvidia GeForce GTX
SAPPHIRE Pulse Radeon RX 580
Scrypt ASIC Miner:  Scrypt ASIC miners are specially programmed to mine Scrypt based currencies like Litecoin and Dogecoin. The miner is expensive but very powerful. Here's some for you:
BW L21 Scrypt Miner
Bitmain Antminer L3
Innosilicon A2 Terminator
Dogecoin Mining Software
After selecting a specific hardware, you'll need some software to that works with hardware. Here's some best free software for each choice of mining hardware:
CPU: If you using your computer's CPU, you can download CPU miner for free here.
GPU: Mining with GPUs, there are more software options such as;
CudaMiner–  For Nvidia products.
CGminer–  For GPU hardware.
EasyMiner–  User-friendly and good for beginners.
Scrypt ASIC miner:
MultiMiner– Best for Scrypt based currencies like Litecoin and Dogecoin.
Dogecoin Wallet
You'll also need somewhere to keep the Dogecoin that you mined. For that, you can go to the Dogecoin's homepage and download a wallet. You can also choose the best multi crypto wallet and learn more about cryptocurrency wallets from our guide.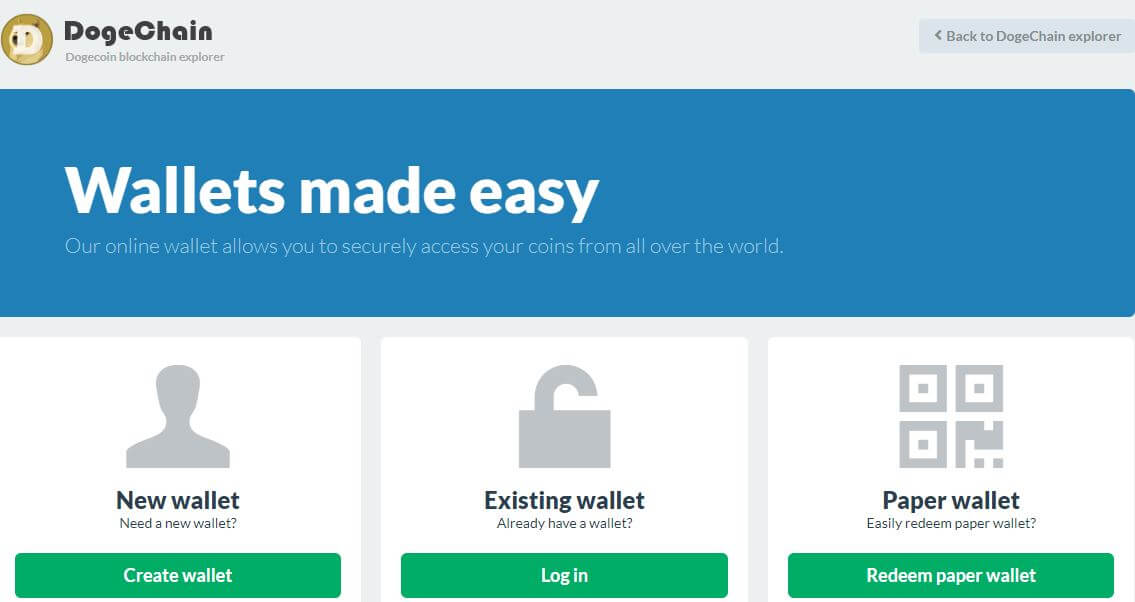 Dogecoin Mining Pool
A pool is basically a group of miners that mine together in order to find coins faster. So, your chance of earning a reward is increased. First, you need to choose the best website to find some good pools. You can choose any of these pools-
Here, we taking CGMiner for an example. Let's see how to set up-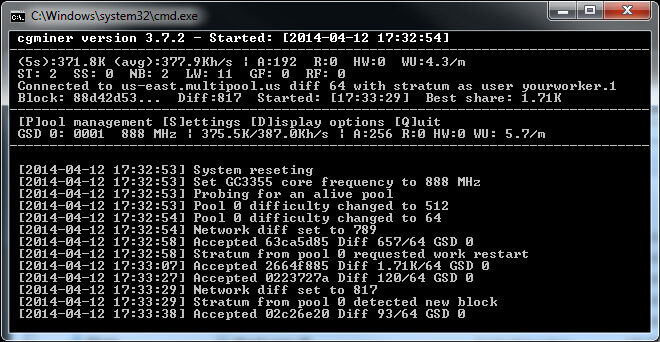 Select any one pool as you want to and then create an account.
Log in your account and go to workers tab in dashboard.
Create a worker separately for every computer that you're using on pool and go to your software's folder like CGMiner folder.
Here, open your text editor and copy your call on this file.
Now, go back to your pool and create a URL in command liner instructions. By this URL your miner will navigate to start mining.
Save your file as a dot bat file and double click on this bat file to start your mining.
Setting up your hardware and go back to your pool. Here, you'll need to open up your wallet and click on the much received tab.
Well done! You've learned how to start Dogecoin mining pool. You can also mine solo but there is a risk waiting a long time to confirm a transaction. It could take weeks or even months before you mine your first block.
There is another option for mining if you don't want to purchase hardware and software. You can join a Dogecoin cloud mining.
Dogecoin Cloud Mining
Cloud mining is an easier method to mine Dogecoin. It lets you rent the hardware from a larger data center and they run the mining for you. Cloud mining can be a great option for anyone not looking to be commit to hardware or involved in managing the mining.
However, it can be risky since most contracts are time lock. That means if you take a one-year contract for Dogecoin mining and the price of Doge falls down. We're recommending to you to figure it out, but your ROI might take a hit.
In fact, Scrypt cloud mining has taken a bounce recently and that includes Dogecoin. Top cloud mining services such as Genesis Mining and Eobot have far fewer, if any, contracts for Scrypt mining.
You can get Scrypt mining contracts from hashing power marketplaces like NiceHash. It's slightly different from the other cloud mining pools which join hashing power with buyers. So, cloud mining is a cool option but a little tougher to get a handle on the bidding and pricing.
There are some pros and cons to Dogecoin cloud mining;
Pros:
It's cheaper than setting up your own mining equipment.
No hot and noisy hardware lying around the house.
Get a steady supply of new Dogecoins every month.
Cons:
Cloud mining pools don't share much information regarding themselves and how they work.
You are only hiring computer power. If the price of Dogecoin goes down, you'll still have to pay the same amount for something that is worthless.
It has fixed contracts and the world of crypto can change very quickly. You could be stuck with an unprofitable contract for a long time.
Let's Sum Things Up
**Note: Information contained in this guide is not an offer or solicitation to buy, hold, or sell any security. We're not financial advisors and are simply providing information for educational purposes. Investing in ICO involves a high degree of risk and should be considered only by persons who can afford to sustain a loss of their entire investment.
Investors should consult their financial advisor before investing in ICOs. Furthermore, the SEC has warned investors residing in the United States and other jurisdictions that ICOs may constitute securities.
Dogecoin mining is profitable if you choose the most efficient method of mining. You should need to be aware of regulations and taxes in your country and avoid scams to make your mining safe.
Hope! this guide helped you to understand what is Dogecoin mining and also, we've discussed easy steps to mine Dogecoins.
If you have any query, feel free to tell us in the comment section. We are happy to help you.