Bitfinex is a Cryptocurrency Exchange and Trading platform. Where you can Exchange and trade your cryptocurrency. If you are thinking about trade and exchange your digital assets then you are in the right place. Here you can get lots of information about the Bitfinex platform.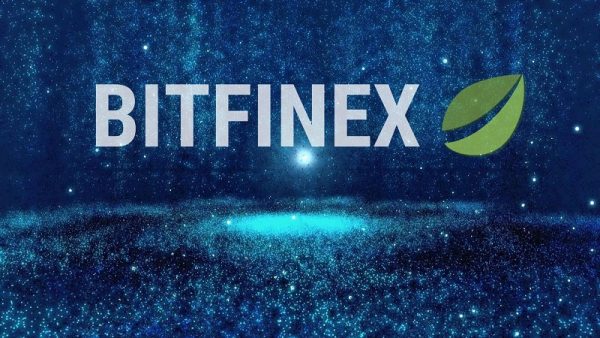 Bitfinex is a Hong Kong company founded in 2012 and managed by iFinex Inc. Furthermore, its Headquarter is located in Hong Kong. It supports BTC/USD and seven other mostly used Altcoins like Ethereum and Monero etc.
In this guide, we will discuss its feature, Security, Fees & charges, pros & cons and much more. So, without wasting time we need to go further.
What is Bitfinex?
Bitfinex is the world's best and largest Bitcoin exchange since 2014. It is also the world's largest exchange according to volume for trading Bitcoin.
Tethers (USDT) cryptocurrency used by the Bitfinex. It is an affiliated Tether company and its value is likely to equal 1 US Dollars. When you deposit the US dollar in your Bitfinex account it will be shown in your account in the form of USDT.
In the present, there are more than 2 billion USDT are under circulation. The company says that they have reserved currency for circulation. But they have no evidence of that.
Features of Bitfinex
Bitfinex is a trading platform with lots of features. It supports the most popular currencies, including Bitcoin, Litecoin, XRP and much more. This is a leverage trading platform based on peer to peer networking. It allows their users to trade up to 3.3x leverage. They also provide some other type of help to trade to take advantage of every situation.
Exchange
Bitfinex offers most orders in the world, that allows users easy to exchange Bitcoin, XRP, Litecoin and many other cryptocurrencies with the minimum exchange rate.
Margin Trading
It allows the users to trade on a 3.3x leverage of margin on their peer to peer networks. Users can also order as well as borrow the number of funds on their rate and time range.
Margin Funding
Bitfinex provides a way to earn interest on fiat and digital assets by funding to traders to trade with leverage. Users can also fund a large number of cryptocurrencies at the rate and duration of their choice. Moreover, users can also use the auto-renew feature.
Order type
Bitfinex offers the user a suite of order types to trade. Currently, the following order type is available-
Limit – Buy and sell orders at a specific price.
Market – Buy and sell orders on a market price.
Stop – An order is sold when the market is reaching a specific price.
Trailing Stop – A stop order executes once again when the market goes defined price.
Fill or Kill – this type of order is killed when an order limit will be filled. This is used to kill orders when the order goes to the desired price.
One cancels other (OCO) – this is used to when you place a pair of orders the first order is executed next will be canceled.
Post only – it is used for limit orders.
Hidden order – A hidden order is an order that does not show in the order book.
Customizable interface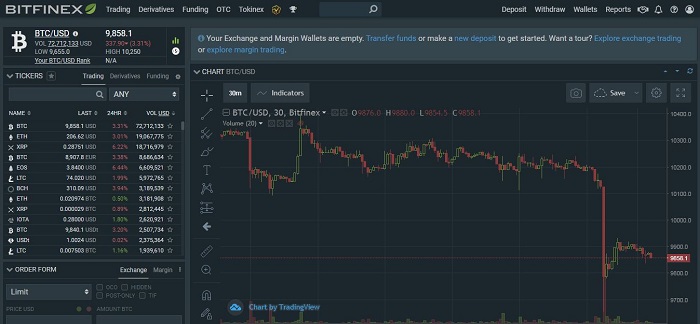 Bitfinex allows customizing the workspace according to your needs:-
Compose Trading Sidebar and select its side
Manage tickets navigation and save preferences
Set your table preferences
You can also customize browser notifications alerts
You can Switch between Dark and Light theme
Security of Bitfinex
They say, funds security and users' personal information is the priority. Their security team is continually improving its end-to-end security.
Two-factor authentication (2FA): It supports Two-factor authentication. You can authenticate it through the google authentication.
Universal 2nd Factor (U2F): You can use a physical Security Key to take advantage of the ultra-secure.
Verification tools to monitor your account
Login activity will be the monitor for unusual activity
Your IP address changes will track to prevent session hijack
When you log in to your account, an Email notification is sent to your Email to prevent Unauthorized login
Limited access to an account on a particular IP address
Withdrawals protection
Bitfinex security system monitors your withdrawals with the help of your IP address and if the other user behavior patterns detected, then it triggering manual admin inspection on withdrawals. And marks that transaction unusual.
It also has a Withdrawal confirmation step, that is used to immune to malicious browser malware.
It defines an address from the whitelist to withdrawals, it is used to protect the withdrawals that can go anywhere else.
Advanced API key permissions
You can create your API key to give advanced read/write permission as your convenient.
Email Encryption: It also provide email protection on email communications.
Cryptocurrency Storage
All of its funds are stored in the offline or cold wallets. Only 0.5% of assets are stored in hot wallets for daily basis transactions. Furthermore, the cold wallet is not accessed from the platform servers. The cold storage funds require manual intervention by its several members to access.
System Security
The system will be always updated
A daily basis Automatic backup on
Protection from DDoS attacks
Withdrawal & Deposit
You need to follow these easy steps to Deposit and Withdrawal to your account.
Deposit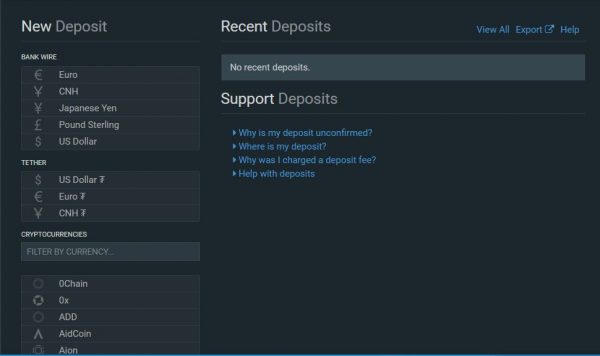 You can also add money to your Bitfinex account from your external wallet or a third Party Exchange. Follow steps are given below:-
Firstly, log in to your Bitfinex account.
Click on the Deposit option on the main page. It is located on the top right sire.
Select one of them Bank wire, Tether, and cryptocurrency.
After selecting your cryptocurrency three options comes, choose one of them.
Exchange Wallet: It is used for buying & selling supported cryptocurrencies.
Margin Wallet: It is used when you are trading on margin currencies.
Funding Wallet: It is used when providing financing for other margin traders.
Mostly used wallet options is an exchange wallet that is used for buying and selling currencies. It is easy and free you can choose any one of them as your requirement.
After click on the generate address, you will get a unique address. Copy that deposit address to clicking on Copy to clipboard. At the time of copying, address make sure it copied correctly.
Next, open your external wallet where you want to add your funds and paste the Bitfinex deposit address which we copy before into external wallet transfer destination.
Note: You need to first verify your account with your ID. If you don't verify your account then you got this message "Your account is not verified. Only verified accounts can request wire deposits/Tether. Please verify your account.
Without verifying the account, you can deposit only cryptocurrencies. You need to verify your account for Bank Wire or Tether deposit/withdrawal.
Wait time
ERC20 tokens take 20 confirmation after deposit and it takes approximately 5 minutes. And Bitcoin tokens take 3 confirmation. Deposit time can be varied according to the network congestion. Different toke takes different numbers of confirmation.
Withdrawal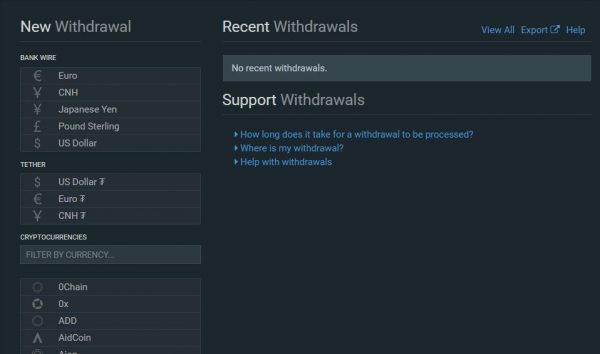 You can withdraw your coins to an external address through the withdrawal section of your Bitfinex wallet.
Login to your account if you are logged in.
Choose to withdraw option on the upper right side of the page.
Select the currency form the given list.
Fill the external address where you want to withdraw your coins.
Choose the amount.
Select the wallet
Request withdrawal
Supported Currency
Currently, Bitfinex is supporting 103 tokens or currencies. They adding more currencies according to time.
Table of supported currencies:-
| | | | | | |
| --- | --- | --- | --- | --- | --- |
| 0chain (ZCN) | Consensus AI (SEN) | FOAM (FOAM) | Nucleus Vision (NCA) | Streamr (DAT) | YOYOW (YYW) |
| 0x (ZRX) | Content Neutrality Network (CNN) | FunFair (FUN) | ODEM (ODE) | Swarm (SWM) | ZB Token (ZB) |
| Aelf (ELF) | Contentbox (BOX) | Fusion (FSN) | OmiseGO (OMG) | The Abyss (ABYSS) | Zilliqa (ZIL) |
| AidCoin (AID) | Cortex (CTX) | Gnosis (GNO) | ORS Group (ORS) | Time New Bank (TNB) | |
| Airswap (AST) | Credits (CSX) | Golem (GNT) | ParkinGO (GOT) | TokenCard (TKN) | |
| Ampleforth (AMPL) | CryptoFranc (XCHF) | Hydro Protocol (HOT) | POA20 Network (POA) | Tripio (TRIO) | |
| Aragon (ANT) | DADI (DAD) | iExec (RLC) | Polymath Network (POY) | TrueUSD (TUSD) | |
| Atonomi (ATM) | Dai Stablecoin (DAI) | Internet Node Token (INT) | QASH (QSH) | Ultra (UOS) | |
| Auctus (AUC) | DAOstack (GEN) | IOSToken (IOS) | Raiden Network (RDN) | Universa (UTN) | |
| Augur (REP) | DATA (DTA) | Kleros (PNK) | Rate3 (RTE) | Unus Sed LEO (LEO) | |
| Autonio (NIO) | Data Transaction Token (XD) | Kyber Network (KNC) | Request Network (REQ) | Upfiring (UFR) | |
| Aventus (AVT) | Decentraland (MNA) | Loom Network (LOOM) | Ripio Credit Network (RCN) | USD Coin (USDC) | |
| Bancor (BNT) | Dether (DTH) | LoopRing (LRC) | Santiment (SAN) | UTrust (UTK) | |
| Banyan Network (BBN) | Digix Gold (DGX) | Lympo (LYM) | Seer (SEE) | Vetri (VLD) | |
| Basic Attention Token (BAT) | DragonChain (DRN) | MakerDAO (MKR) | SingularDTV (SNG) | Waltonchain (WTC) | |
| Blockpass (PASS) | Dusk (DUSK) | MATRIX (MAN) | SingularityNET (AGI) | WAX (WAX) | |
| BLOCKv (VEE) | Eidoo (EDO) | MedicalChain (MTN) | SpankChain (SPK) | WePower (WPR) | |
| BnkToTheFuture Token (BFT) | Enjin (ENJ) | Melonport (MLN) | Stasis Eurs (EURS) | Wrapped Bitcoin (WBTC) | |
| Cindicator (CND) | Essentia (ESS) | Mithril (MIT) | Status (SNT) | Xriba (XRA) | |
| Commerceblock (CBT) | Ethereum (ETH) | MobileGo (MGO) | Storj (STJ) | Yggdrash (YGG) | |
Fees and charges
Bitfinex applies some charges and fees like Trading fees, withdrawal fees, deposit fees, and margin funding fees.
Trading Fees
You will charge the trading fee depends on your last 30 days trading activity. You will charge some fees, and maybe it will be free.
Trading fees are two types:- Maker Fees and Taker fees.
Maker Fees:  It will be paid when you add an order in the book by placing an order limit below the ticket price for buy and above the ticket price to sell.
Taker fees: It will be paid when you remove an order in the book by placing an order that is executed against an order on the order book.
If you sell and buy on market order, you will pay a taker fee because the market order removed immediately from the order book.
If you limit buy on the current market price or a limit sell above the market price. Then you pay the maker fee.
If you place any hidden order then you always pay taker fee. If you place a limit order that one matches a hidden order, you always pay the maker fee.
Example: Your market buy Bitcoins start on the market price of $2000 and the current market price is $2000 for 1 BTC, then you pay taker fee.
You place a buy limit for Bitcoins at $1995 and the market price is $2000, then you pay maker fees.
Deposit Fees
You do not pay fees for deposit cryptocurrency on your account. You need to pay 0.100% fees on fiat deposits with a minimum of 60$.
If you deposit less than 1000$, then you pay a small amount of deposit fee.
Withdrawal fees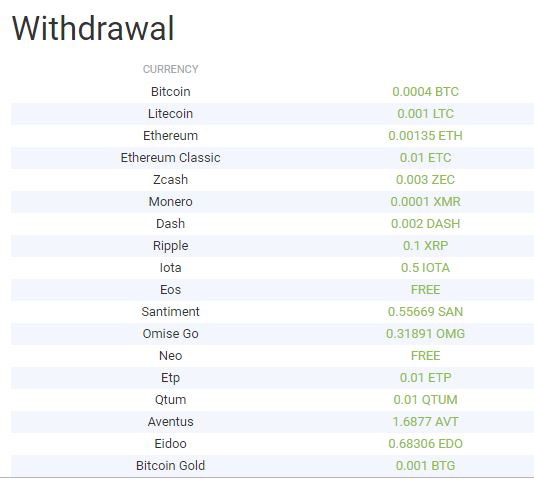 You can check details about all types of fees, by visiting Bitfinex.com/fees.
Margin Funding Fees
On margin funding, 15% of charges are applied to all orders received by margin providers. And 18% of charges applied on hidden offers.
Margin fund charges will be returned without using margin funds changed up to a full day's interest.
Banned Countries
Bitfinex services are available in most countries over the world except for the following countries:-
United State
Kyrgyzstan
Bolivia
Bangladesh
Ecuador
Since the start of November 2017, Bitfinex services also start in the US due to changes in Its regulatory environment.
Customer Supports Services
Bitfinex customer support is available on the only email. Its customer services are not available on mobile. And its response time is approximately 12 hours.
Pros and Cons
Everything has some pros and cons, as well Bitfinex also has some pros and cons. Let's discuss some pros and cons of Bitfinex:-
Pros
Competitive Fees
Established Exchange Company
Supports multiple order types
Customizable user interface
High trading volume
High USD liquidity
Low fees
Margin trading
Hack loss distributed among all that user
Cons
US Clients not accepted
No much transparency
Hacked in 2016
USDT (Tether)?
Minimum $10,000 required in your account to trade
FAQs
1. Is Bitfinex a scam or not?
No, it is not a scam. It is working since 2012.  Now it is the largest cryptocurrency exchange on the bases of the trading volume.
2. Where is Bitfinex headquarter?
Bitfinex's headquarter is located in Hong Kong.
3. How can I deposit funds in my Bitfinex account?
Right now, you can deposit funds in the form of cryptocurrency as well as fiat currencies like euro Dollar, etc.
4. Is Bitfinex is safe?
On the bases of security, Bitfinex uses several layers of security as on the blog. Furthermore, its 99.5 percentage of currency is stored in a cold wallet and only 0.5 percentage of currency is stored in the hot wallet for daily basis transactions.
5. How much time Bitfinex take for withdrawal of my funds?
Bitfinex maximum withdrawal time is 12 hours. However, the minimum withdrawal time is approximately one to two hours.
Conclusion
We have discussed its all features, pros & cons, fees, and security. And we reached that conclusion, it is the best and most useful platform for trading and exchanging. It is also high in trading volume. And it also supports lots of currencies. Moreover, if you want to invest in digital currency that it is best for you.
Hope! this guide helped you to understand what is Bithfinex and also, we've discussed easy steps to Deposit and withdrawal from your account.
If you have any queries, feel free to tell us in the comment section. We are happy to help you.
**Note: Information contained in this guide is not an offer or solicitation to buy, hold, or sell any security. We're not financial advisors and are simply providing information for educational purposes. Investing in ICO involves a high degree of risk and consider only by persons who can afford to sustain a loss of their entire investment.