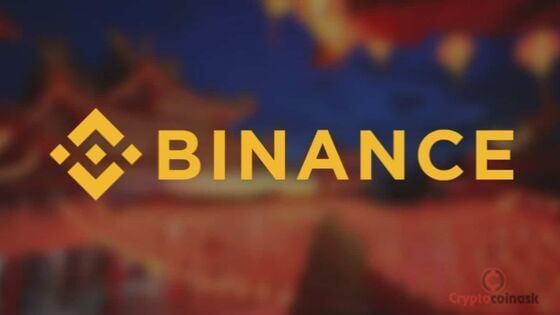 Binance Exchange is a  new, globally most popular cryptocurrency exchange and trading platform. If you are interested and thinking about buying/selling cryptocurrency then, Binance exchange is the best option for you.
Since early 2018, it is one of the largest cryptocurrency exchanges by Binance trade volume that providing a platform for trading more than 150+ cryptocurrencies. It is Founded on 1 July 2017 by Chagpeng Zhao. He is also CEO of Binance.
Its name comes from two words Bi + Nance, Bi stands for Binary and Nance comes from Finance. So,  Binance Exchange is a cryptocurrency platform that makes from digital technology plus Finance.
Binance Sign Up
Firstly, you need to create an account on Binance before  Exchange and Trading. Follow these steps to create a free account on Binance Exchange:-
1. Goto Binance official website.
2. Your next step is to click on Register Now Button.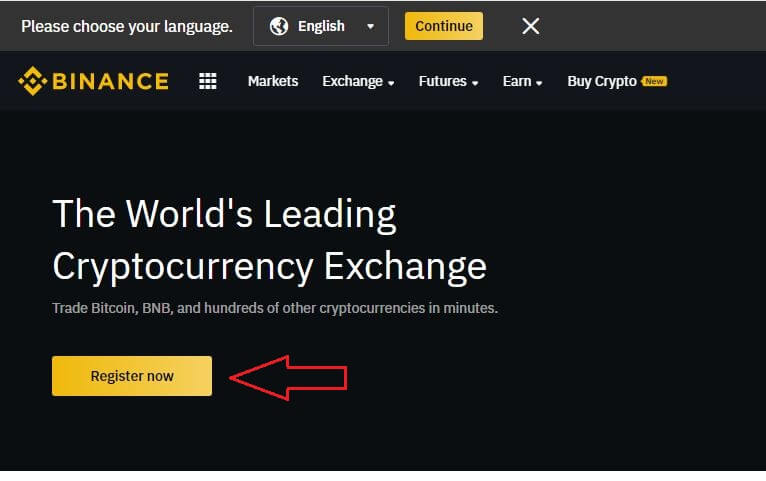 3. Fill create free account form details like Email, Password, Referral ID if you have.
With Binance referral System, you can get a 50% discount on Binance trading fees.
Note:- If you are below 18 years then you can't create an account. Tick on, I am over 18 years old.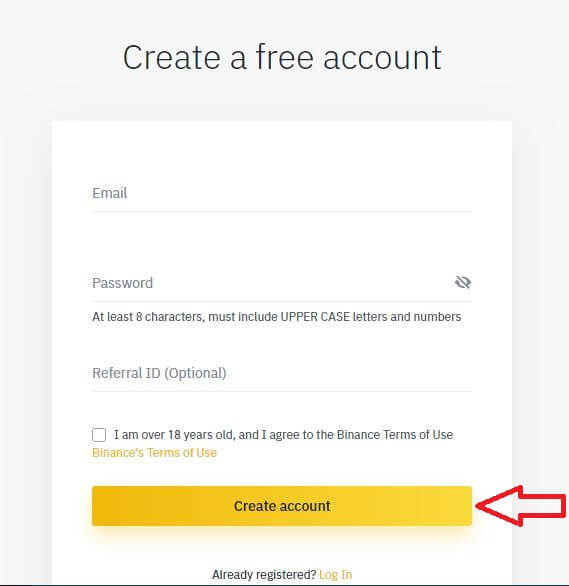 4. After filling all the details in appearing form. Press the Create Account button as shown in the above picture.
5. When you click on the create account button a puzzle image will come. Slide the button to complete the puzzle.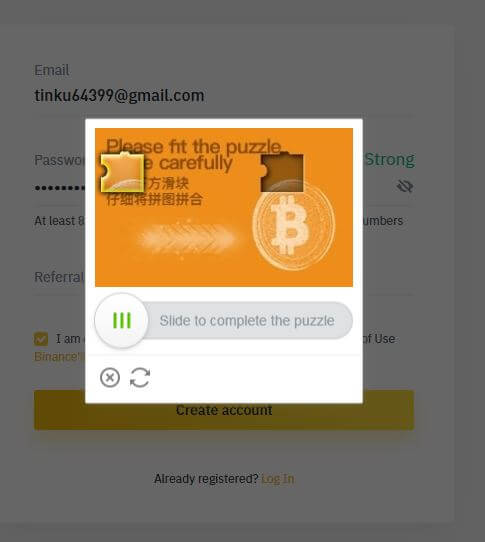 6. After completing the puzzle, an email verification will be sent on your Register email ID.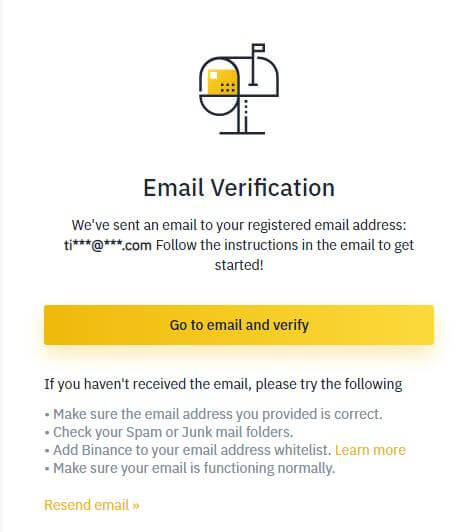 7. Open your Gmail account, you got a mail from the Binance website. Open that mail and click on the Confirm registration button.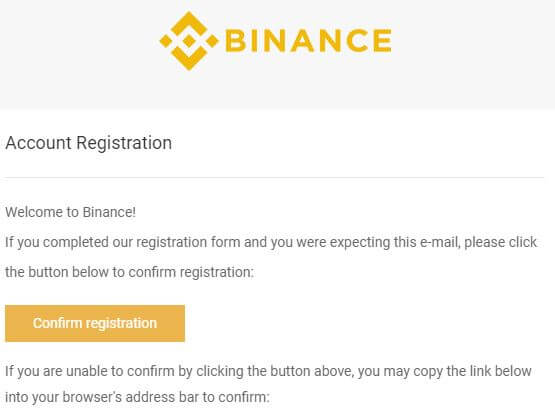 8. Now your account will be activated and your account is ready to be used.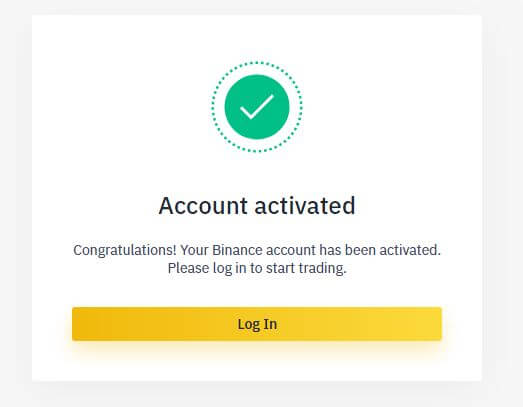 9. Last but not least step is to log into your account and now you can trade and exchange your currency.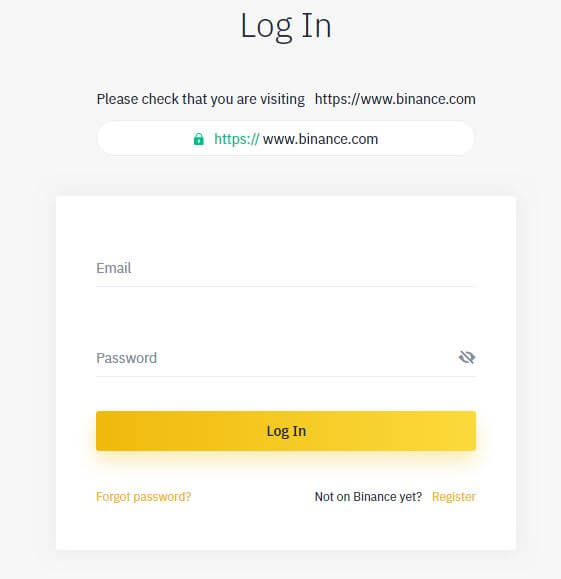 How to Deposit Funds on Binance
Deposit Funds
Now you created an account successfully and it is also activated. For trading cryptocurrency on Binance Exchange, you need to add funds in your Binance account.
As you build a fresh new account, therefore, you don't have any funds in your Binance account. Furthermore, you need to deposit funds into your account. So, you can add funds to your Binance account with two methods.
Deposit cryptocurrency
Buy cryptocurrency with the help of a Debit card Or credit card.
Deposit Cryptocurrency
Binance supports more than 150+ different cryptocurrencies, and you can deposit any one of these into the exchange. In this example, we will be depositing Binance Coin (BNB) from Trust Wallet.
Do you know? The Trust Wallet is an official cryptocurrency wallet of Binance. The Binance acquires the Trust wallet in November 2017. It is a secure, decentralized, open-source and intuitive mobile wallet.
1. First, you need to log in to your account. After that, on the home page, select the profile and then choose the wallet tab.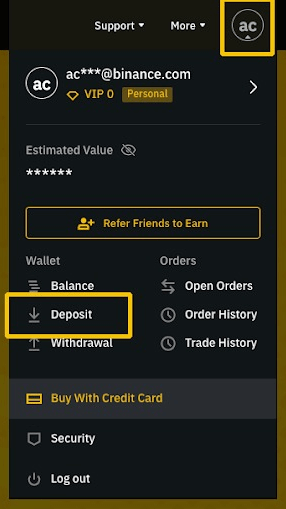 2. Now select the Deposit tab, this is sub-tab of wallet tab.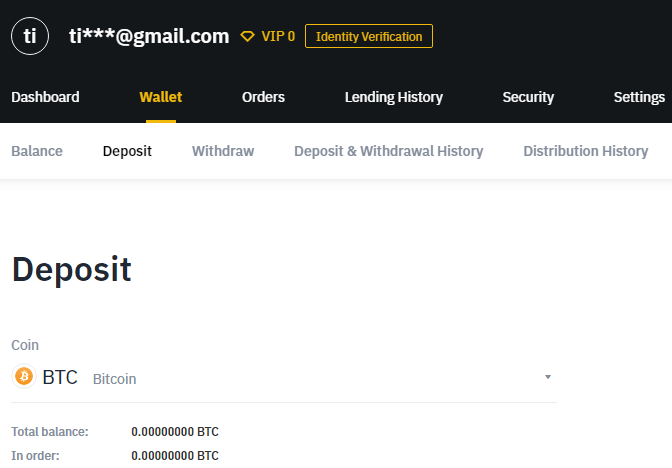 3. On the deposit page, you can select the cryptocurrency which you want to deposit. You can select a coin on the left side of the page and deposit details will be displayed on the right side on the page.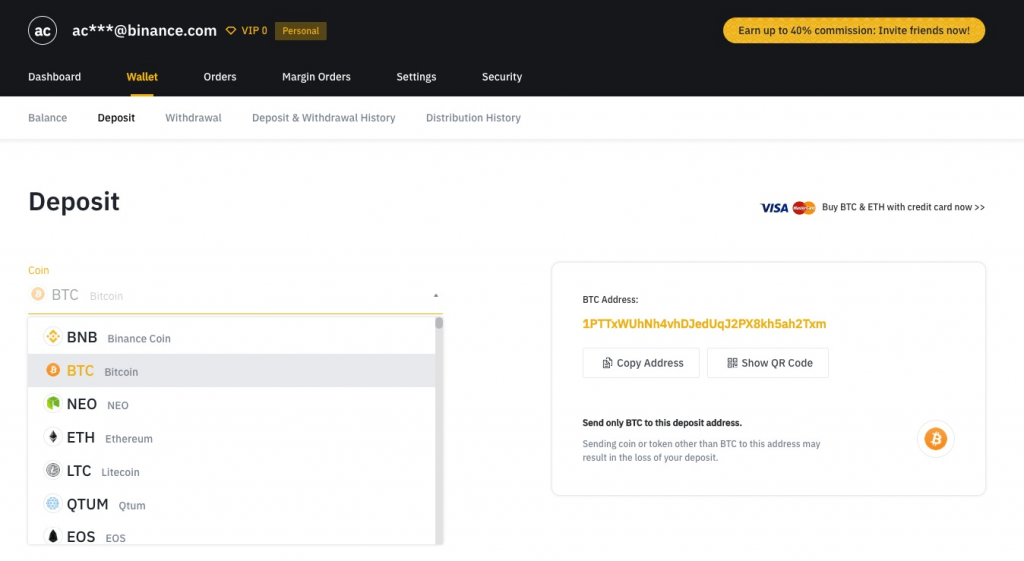 You can see the address on the right side. Copy that address very carefully that will require when you send coin from your wallet to the Binance wallet.
4. Now open your true wallet and select coin that you want to send.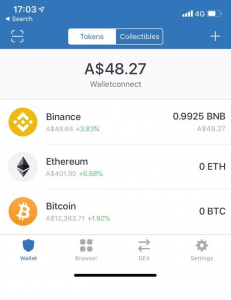 5. There is a send button appears, click on it.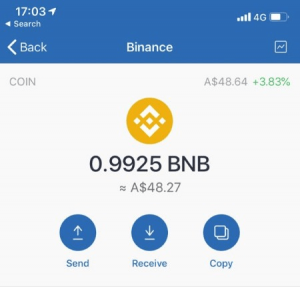 6. Now form the next screen, paste your Binance account address and amount of coin that you wish to deposit on your Binance account.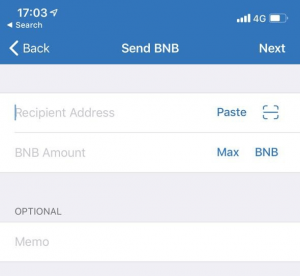 7. After filling the complete details you need to click on the send button, the fund is credited in your Binance account after some time.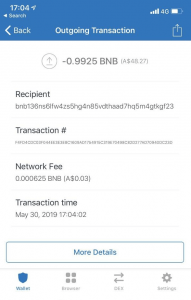 Buy Cryptocurrency with the help of a Debit card Or Credit card
You can also purchase cryptocurrencies with your bank Debit/Credit card.
1. To do this you need to go on your wallet then select deposit. Now you need to select the option on the right upper side option Buy BTC & ETH with a credit card now. See in the given image.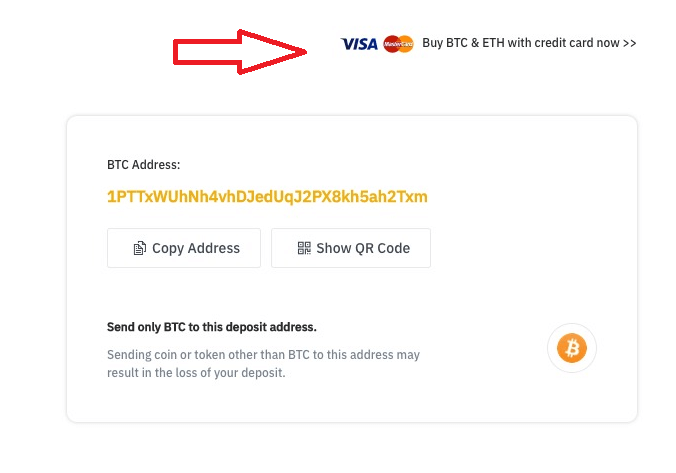 2. On the next page, you can choose any cryptocurrency which you wish to buy, as well as you can also select the order amount as you want. The total changes will be displayed as per the order amount and current market price. As per your convenience, you can also set the charge first and your order price will be automatically calculated.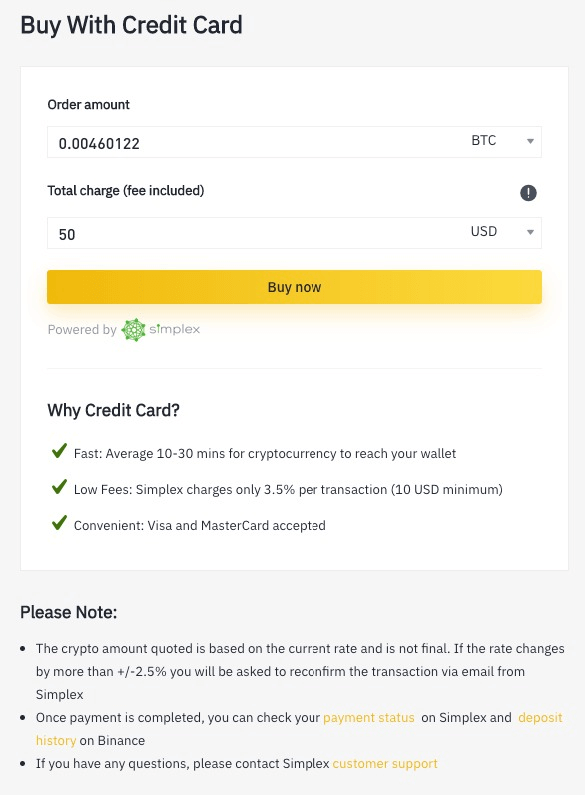 3. If you are agreeing to buy than click on the buy now button. A confirmation order window will appear. Remember, Read the complete details. Also, read the disclaimer and terms & conditions. If you agree then tick on the "I have read and agreed to the disclaimer" and click on the go to payment button.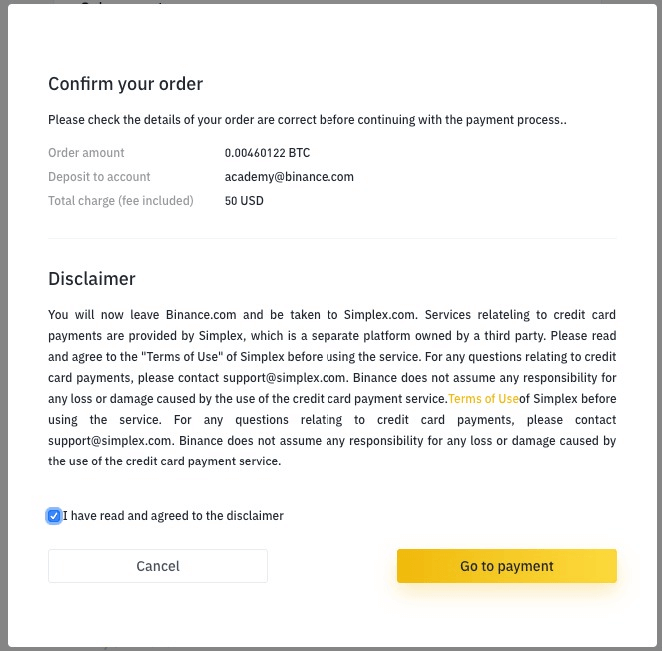 4. On the next page, you will need to fill the credit card details with your personal information too. When you fill all the required details, click "pay now".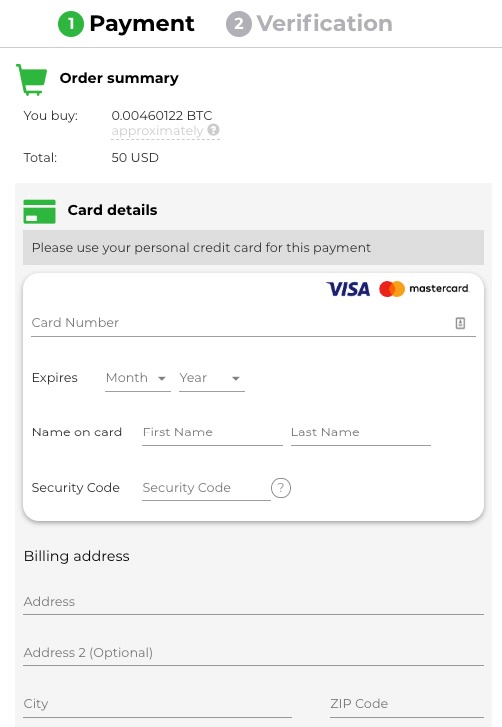 5. Wait during your card to be verified. That will take a few seconds to verify your card details.

6. Due to this is your first simplex payment. You will also need to verify your Email and Phone number too. You receive a verification code on your email and phone number. To complete the verification you need to enter the verification code on getting by the SMS and confirm link send on your Email ID. Next, click on the continue button.

7. Now, in the end, you need to verify your identity with your personal documents. Please upload a picture also with your details document and click on the upload document button.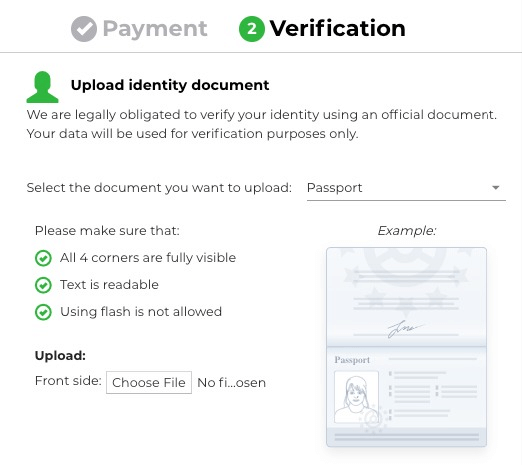 Finally, after verification and approval of your document, you will start receiving emails of your purchases that have been confirmed. Your Binance account will be credited shortly as per your purchased cryptocurrency in your wallet.