Binance Coin (BNB) is a native coin of Binance Chain. So all the Binance ecosystem is based on the BNB coin. It is used when you transact on a Binance chain while paying a transaction fee on the Binance exchange. Also, make in-store payments and various other types of payments.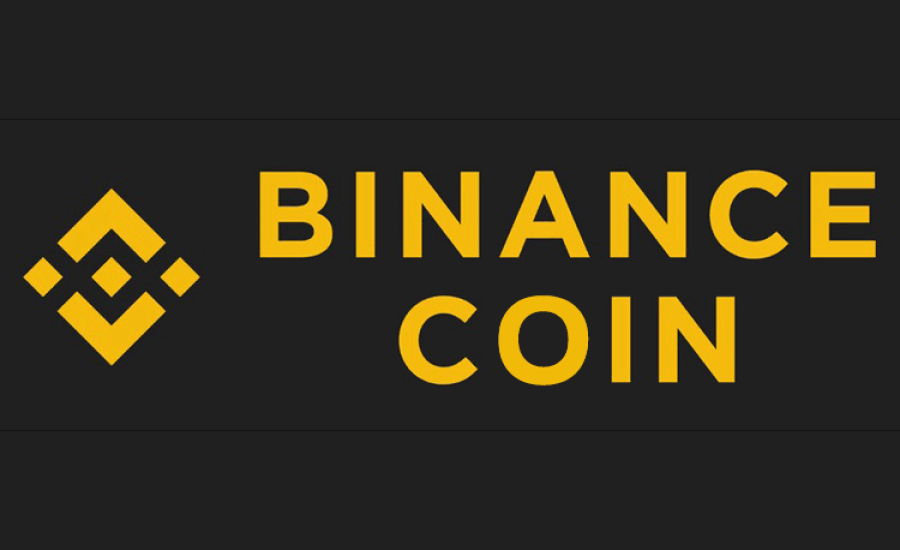 Changpeng Zhao is the founder of Binance, and he is the CEO of Binance. It is the world's largest cryptocurrency exchange base on trading volume in April 2018. Zhao was previously a team member of a group of blockchain developers. He is also served as the Chief Officer of OKCoin.
What is the Binance coin (BNB)?
BNB is a digital currency or token created in 2017 by Binance. It was launched at the Initial Coin Offering (ICO) event. The event is held between 26 June and 3 July.
BNB was first issued as an ERC-20 token, which operates on the Ethereum platform, but will be transferred to the Binance chain after some time. The initial BNB launched a total of 200,000,000 coins. But due to coin burning day by day, the supply is gradually decreasing.
Binance allows you to buy 50% of its total coins, this is clearly 100,000,000 coins. The issue price was 1 ETH = 2,700 BNB or 1 BTC = 20,000 BNB. It was around 0.11 USD at that time.
Where You Can Store Binance Coin?
As you know Binance Coin is working on the ER20 token network. So which ER20 token is supported you can store Binance coin. Some of them are given below: –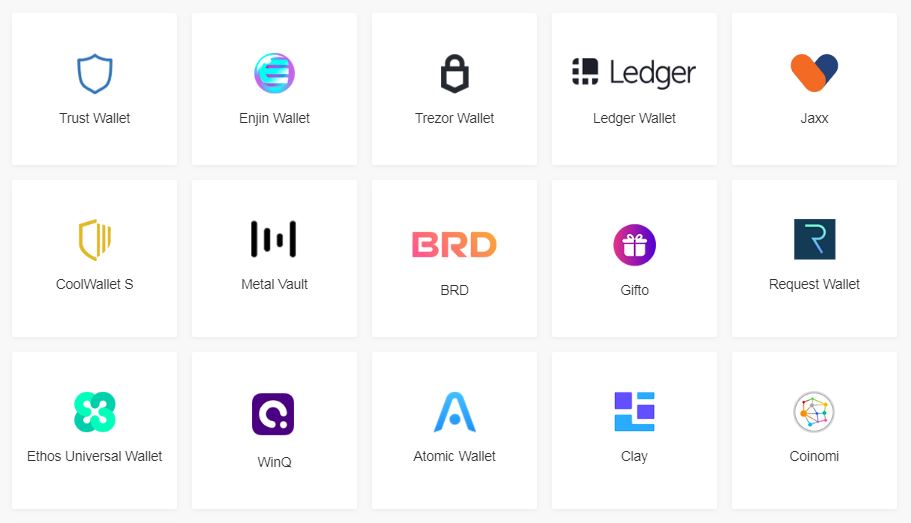 Where You Can Use BNB?
Plenty of websites where you can use your Binance coin. The list of the website with the purpose of the use is given below: –
Pay Trading Fees- Receive a 25% discount on trading fees using BNB on Binance
Pay by Credit Card- Pay your crypto.com credit card bill with BNB on Crypto.com
Stake and shift BNB via VAULT- Stake and shift BNB via Mithril's VAULT wallet on Mithril
Pay in BNB- Pay with BNB on DENT Apps on DENT
Buy Virtual Gifts- Buy virtual gifts on live video streaming on Gifto
Pay Via XPOS- Purchase anything from sores that use the XPOS device by Pundi X
Use BNB on Auction- Use BNB on Decentraland's suction for virtual world spaces
Pay BNB in the Pilot Shop- Pay BNB for aircraft in the pilot shop powered by Aeron
Pay BNB in Monetha Merchants- Use BNB to pay in Monetha merchants
Split Bills and Expenses- Settle small debts with friends and family using BNB on LNDR
Unlock Liquidity form your BNB- Take a loan using BNB as collateral on ETHLend
Trade Stocks- use BNB to invest in +750 financial instruments like Stocks & ETFs on NAGA
Pay in BNB- Receive customer payments in BNB on Coinpayments
Purchasing and Selling BNB with USD- Purchasing and selling BNB with USD from an FDIC insured bank account on Metal Pay
Earn BNB by Completing Tasks- Earn BNB by completing surveys and tasks in StormPa
Some other Sites list and commodity where you can use Binance coin.
Hire Freelancers- Hire digital freelancers with BNB on CanYo
Create Smart Contract- Pay BNB to create a smart contract on MyWish
Pay in BNB- Use Bytepay to accept BNB on your web, by email or in person.
Take a loan- Use BNB as collateral for loans on Nexo
Pay in BNB- Receive customer payments in BNB on CoinGate
Booking Hotels- Booking 450,000 hotels and homestays worldwide on Tripio using BNB on Trip.io
Use BNB to Buy Land- Use BNB to buy land in Axie Infinity
Grab Card Packs- Use BNB to buy card packs
Pay in BNB- Receive customer payments in BNB on Coinify
Pay at Nightclubs- Pay with BNB at fancy private nightclubs on MoreCoin
Purchase Property- Buy your real estate properties with BNB via Propy
How does Binance Coin work?
BNB has many use cases, but within the Binance Exchange ecosystem, it is used as a utility token that allows users to receive discounts when paying their trading fees.
The fee waiver is gradually reduced after every quarter until it reaches 0% on July 15, 2021. The fee structure also varies according to the last 30 days trading volume and the level of the user's account.
You can also make impactful donations to charity through the Binance Charity Foundation (BCF) project. In the near future, BNB will be used as gas on the Binance Chain and the Binance Decentralized Exchange (DEX). Currently, you are able to buy BNB directly on the Binance exchange.
In addition to being used by traders to get a discount on their trading fees, BNB is used to pay for travel expenses (such as hotel and flight bookings), to buy virtual gifts, to make purchases using credit cards can also be done for many things.
What Is a Coin Burn?
Coin burn is processing to permanently remove the coin from circulation to reduce the total supply. The BNB performs the continuous coin burn event with the help of a user contract function known as the burn function. This event will occur every quarter until 50% of the total BNB is finally destroyed.
The amount of BNB that is burned is based on the total trades on the exchange within the last three month period. Therefore, after each quarter, Binance burns the coin according to the overall trading volume.
However, most people are unable to understand how coin burning is working. Let us discuss how to burn a coin: –
How does it work?
Basically, a token burn event works in the following order:-
A coin holder will call the burn function, stating that they want to burn the nominal amount.
The contract will then verify that the person has coins in their wallet and states that the number of coins is valid.
If the person does not have enough coins, or if the specified number is invalid for example 0 or -5, the burn function will not be executed.
If they have enough, the coins will be deducted from that wallet. Then the total supply of that coin will be updated, and the coins will be burned.
As of October 2019, Binance has completed 9 BNB coin burn events. In total, 14,525,153 BNB coins were burnt, reducing 7.26% of the total supply (now Rs 185,474,8200).
| | | | | | |
| --- | --- | --- | --- | --- | --- |
| Sr. No. | Coin Burn | BNB Burned |  Price | Approx. USD Value | Total Supply in % |
| 1. | (Oct 2017) | 986,000 | $1.52 | $1,500,000 | 0.49% |
| 2. | (Jan 2018) | 1,821,586 | $21.96 | $40,000,000 | 0.91% |
| 3. | (Apr 2018) | 2,220,314 | $13.52 | $30,000,000 | 1.11% |
| 4. | (Jul 2018) | 2,528,767 | $12.93 | $32,700,000 | 1.26% |
| 5. | (Oct 2018) | 1,643,986 | $10.34 | $17,000,000 | 0.82% |
| 6. | (Jan 2019) | 1,623,818 | $5.83 | $9,400,000 | 0.81% |
| 7. | (Apr 2019) | 829,888 | $18.79 | $15,600,000 | 0.41% |
| 8. | (July 2019) | 808,888 | $29.47 | $23,800,000 | 0.43% |
| 9. | (Oct 2019) | 2,061,888 | $17.79 | $36,700,000 | 1.10% |
| | TOTAL | 14,525,153 | – | $170,000,000 | 7.26% |
Conclusion
Binance coin is cryptocurrency like other digital currency. It is used on the Binance Exchange platform. Apart from this, you can also use it on different platforms to buy different things.
Binance initially issued 200,000,000 BNB coins and the quarterly burnt his coin on the bases of past trading. It burns his coin until 50% of his coin is burnt and it will be completed in 2021.
Finally, I think we will explain a lot of things about Binance Coins for you. If you have any questions related to this, you will comment on us. We will give you feedback as much as possible.